by Nics
"Doubts don't go away, you just learn to deal with them. don't be afraid to fail, don't be afraid to take chances. I remember back when I was your age... how well meaning but misguided people sometimes questioned whether someone with my background could succeed at an elite university… I realised that success is not about the background you are from, it is about the confidence that you have and the effort you are willing to invest." I want you to know that you have everything you need to succeed at a place like this. You just have to work hard. That's it. You have to push yourselves. That's the only thing.
Michelle Obama, speaking to 35 girls from London's Elizabeth Garrett Anderson school.
Mrs O - she rocks - not only is she a positive role model for all of us across the world, she has a great sense of smile, and she does it her way - with colour, and funk. Michelle inspires me, she encourages me to reach higher, work harder, and go for it. I thought you guys would enjoy some pictures of her wearing fabulous outfits while she has been hanging out in Ireland and Britain. Michelle is definitely a lady with both salt and sparkle.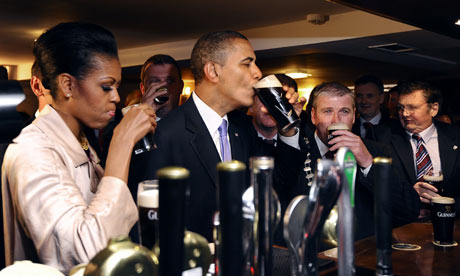 article-1389934-0C3838C200000578-719_634x446.jpg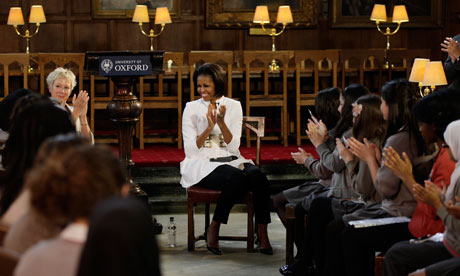 Photography Credit www.bbc.co.uk www.telegraph.co.uk
That's it for now
Nics
salt and sparkle = life remarkable
Thursday, May 26, 2011 at 12:04AM
Post a Comment
|
Email Article
Print Article
tagged
michelle obama
Tweet