by Nics
Gin is the Spirit of Autumn, its popularity has soared this year and so we thought we'd make a cocktail in its honour. Welcome to the Spirit of Autumn Gin Cup.
Usually all the bounty of Autumn, its time to get on down there with apples, pears and cloves for this Spirit of Autumn Gin Cup, made using Marks and Spencer London Dry Gin.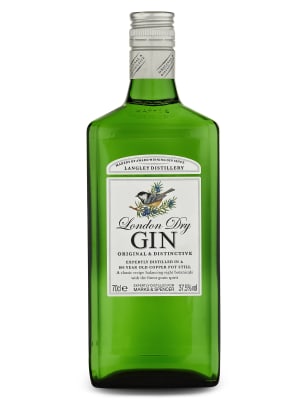 Marks and Spencer London Dry Gin is blended and distilled in Scotland. It has a big juniper and citrus peel taste and is flavoured with botanicals of angelica, orris root, cassia bark, lemon peel, coriander, liquorice and grapefruit.
Incidentially have you tried Gin and Grapefruit? Now that is one Gin and Juice that gets right on down there. I digress ...
Spirit of Autumn Gin Cup is warm and zingy, I was inspired by the changing seasons and the coming of Autumn harvest. This drink mixes crisp apples and pears with warm cloves, a pinch of cinnamon, ginger and apple cider. It can be served hot or cold.
Spirit of Autmn Gin Cup Cocktail
Ingredients
to make a jug that serves 4 generously
2 x cups of London Dry Gin
1 x litre bottle of Pink Lady Apple Juice
2 granny smith apples washed and finely sliced
2 ripe but firm pears cored and finely sliced
4 cloves
1 x 500ml bottle of Magners Cider
4 x thin slices of ginger one for each serving glass
Pinch of cinnamon - optional
lots of ice or this drink can be served warm, simmer for 1 minute and serve in heat proof glasses
Method
Mix everything together and serve in short glasses.
That's it for now ...
Nics
Salt & Sparkle = Life Remarkable
Tuesday, September 6, 2016 at 12:00AM
Post a Comment
|
Email Article
Print Article
tagged
Gin and Tonic,
Marks and Spencer,
drinks
in
Cocktails,
Drinks
Tweet